CLICK HERE
TO CHECK OUT MY OTHER
HAIR TUTORIALS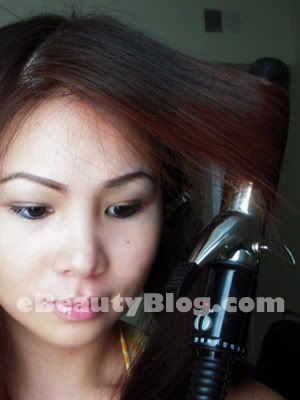 1. Curl your hair. It really doesn't matter which direction you curl cause the hair will be messy later anyway.

2. Use a big scrunchie and tie around your hair.



not my natural hair color here...it's the flash!!!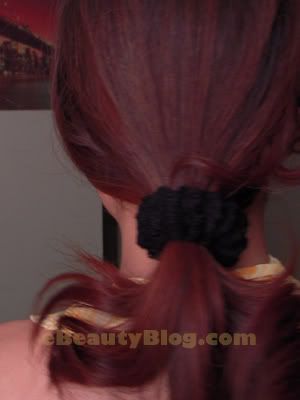 3. Now use a clear rubber band and wrap around to hide the scrunchie and to make a bun.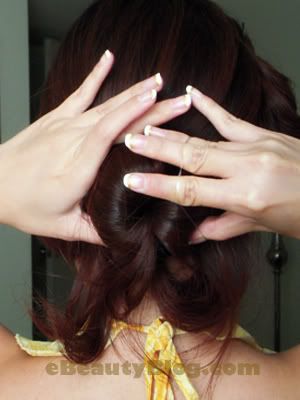 4. Twist the hair around to create a messy look...



Alrightee, I'm off to the beach!!! it's so hot and humid today...what's the weather like for you guys? Mine is reaching 90 already!!! YIKES!!!