Summer is here. Aside from wearing sunscreen, there are several other ways to help soothe and protect our skin from sun damage. One of my favorite way is using green tea. Beside from all the general health benefits, green tea is also very beneficial to the skin.
I came across several books on Green Tea and found out that it's best known for its antioxidants properties, which helps reduce sun damage, preserves young-looking skin, and strengthens skin's own defenses against free radicals. No wonder why green tea is one of the main ingredients in so many beauty products, from toner, sunscreen, to moisturizer.

Although I love green tea, I don't want to get into the habit of drinking it every day because the caffeine keeps me awake all night. However, I'd to drink a cup or two every week and instead of disposing the green tea bag, I made several use to it.

Start of by indulging yourself with a cup of green tea, so fresh and soothing :) I used two green tea bags for a reason below.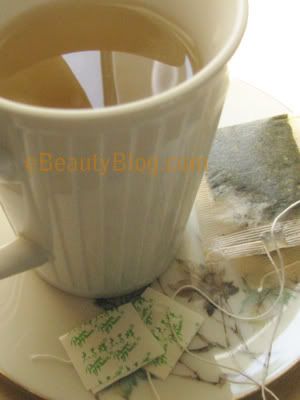 So here's the reason for the two green tea bags! Instead of throwing them away, place them on your eyes for about 10-15 minutes. This helps eliminate the puffiness and dark circle bags under the eyes. If you're a regular day spa goers, you'll notice that many place use tea bags to help relax and brighten client's eyes.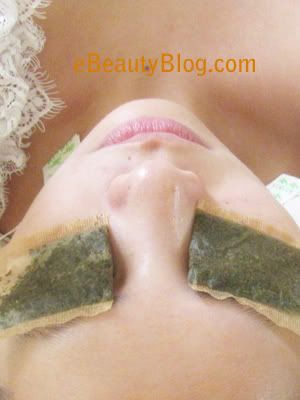 After you're done relaxing, lets do a green tea mask. Tear the tea bag apart and take out all the tea: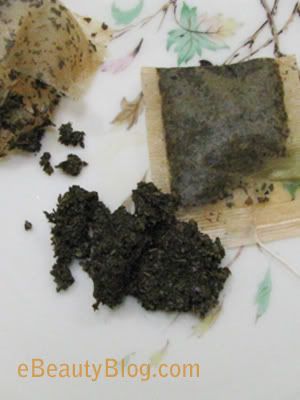 Place a few drop of vitamin E oil onto the green tea and blend it out.
*Now Vitamin E greatest benefits is also its antioxidant properties. Studies shown that Vitamin E helps protect skin from cell damaging free radicals, makes skin look younger by reducing the appearance of fine lines and wrinkles, preventing and treating sunburns and scars, and many more.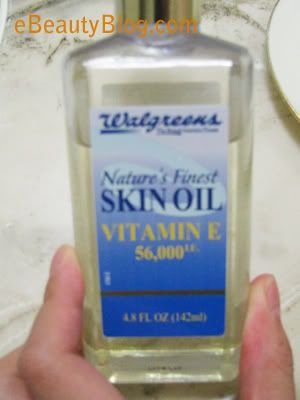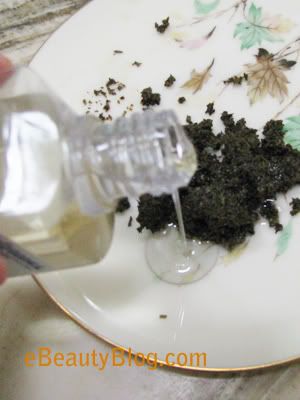 Lather it evenly onto face:



Rinse off after 15-30 minutes.

I have combination skin, so if you have oily skin this may not fit for you since the Vitamin E oil may absorb into your skin and make it even more oily. But if you have dry or combination skin, this will be a great skin treatment. I did this quite often especially during the hot summer days. I love the soothing and cooling affect it felt on my face. When I take it off, my skin is so smooth and bright.