Ever wonder how most of the Korean and Japanese girls have really cute,
big, and sparkling eye doll looks? Well, these are called Korean Circle
Lens. Korean Circle Lens are specially made contact lens for cosmetic
reasons. They make your eyes appear bigger in an instant. Many well known
celebrities in Korea also use these contact lens to help enhance
their look.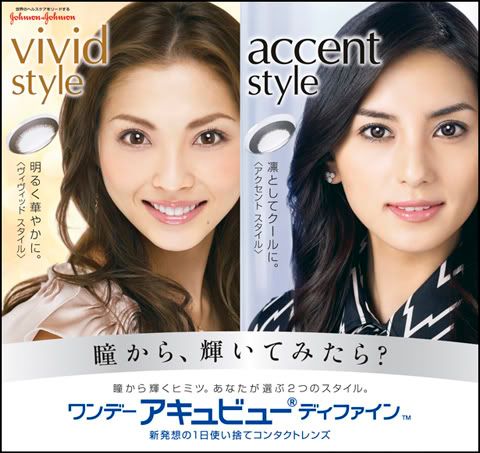 Unlike the traditional type of contact lens, these circle lenses are
cosmetically made with a black ring around them. The purpose of this
is to make the iris appear larger and more defined. In result, your
eyes will become more noticeable and bigger. They serve like the
regular contact lens which can easily be prescribed. They're available
through some brands such as Acuvue and Freshkon. Acuvue has a daily
disposable contact ones however they're not in colored.
Click here to check out the Acuvue Define contact lens website. These contact
lens are currently only available in Asia. I highly encourage you to do your own research before purchasing them from an unknown source. There have been news in the past where girls have been blind or their eyes were damaged from wearing fake circle lens.

Here are some before and after pictures: