Here's a very quick, easy, and non messy way to create a poof without teasing/using hairspray. I really dislike using hairspray and teasing my hair at the same time because it leaves my hair so dry and sticky. This is a more simple approach and its a lot quicker. It takes me approximately 10 seconds!!!
CLICK HERE
TO CHECK OUT MY OTHER
HAIR TUTORIALS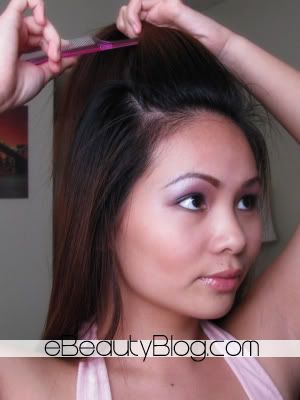 1. Separate a section on your crown or the part that you would like to make the poof



2. Use a clear rubber band to secure it about 1/3 the length through. The size of the poof is dependent on where you secure the rubber band. So if you want a bigger poof then secure it farther away from your forehead, and likewise, if you want a smaller poof secure it closer to your forehead.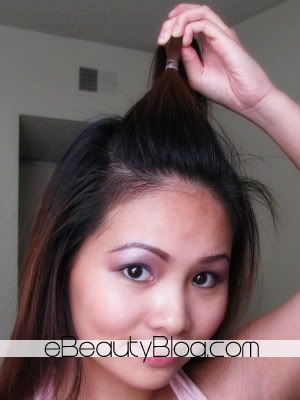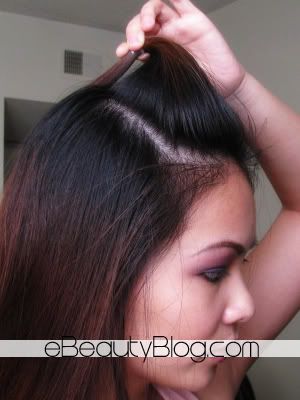 4. Now take your hair from where the rubber band is and place it down.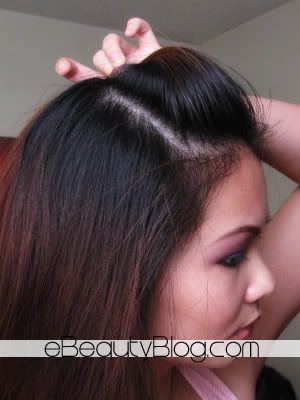 5. Secure it with a bobby pin.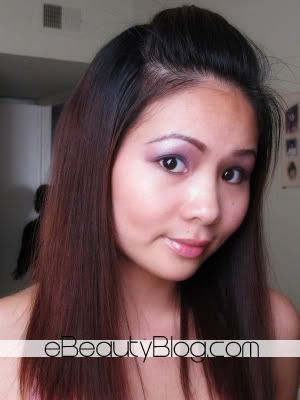 6. And that's it. You've achieved your poof look in less than 10 seconds!!! yes, and that's without teasing and pulling your hair!!!