This is a very cute and elegant hairstyle that's appropriate for a night out. I really like this style because it is so quick to do and the result seems like you've spent a great amount of time doing it. Notice the bun on mine is kind of messy is because I was in a rush. I did this just under 10 minutes but if you were to spent a little more time on it, it'll look more clean and defined. My idea derived from Scarlett Johansson and Misha Barton's sidebun sweep (see pictures below).
CLICK HERE
TO CHECK OUT MY OTHER
HAIR TUTORIALS
Inspired Ideas: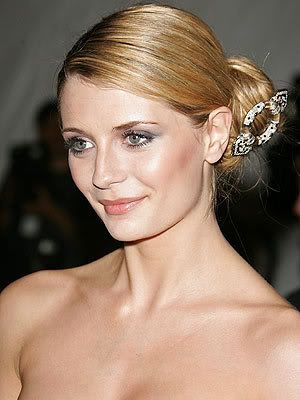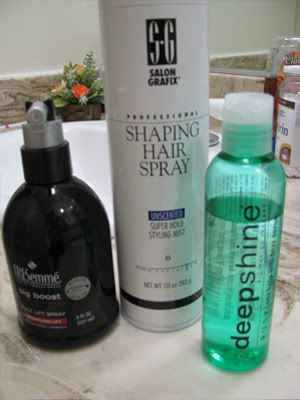 *Stuffs that I used*
-SG hairspray
-Deepshine hair gel (it helps make your hair shinny & controls the freeze)
-Tresemme (big hair boost)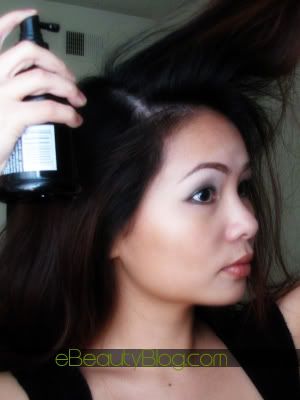 1. Spray Tresemme big boost on your roots only. This will helps uproot your hair and gives it more volume.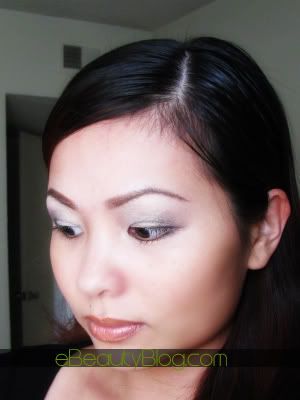 2. Side sweep your hair like pictured. Place a small amount of Deepshine hair gel on your palm and then run it through your hair from roots to end. This will smoothen the hair and gives it a natural shine.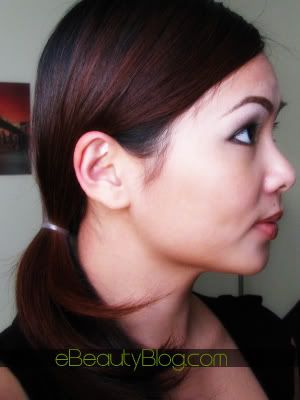 3. Now pull all your hair to one side and use a clear rubber band to tie it.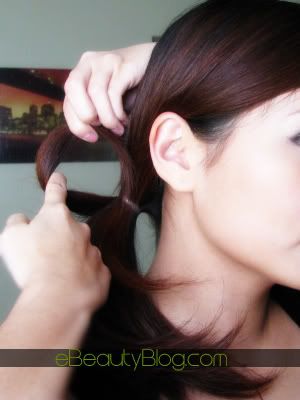 4. Take a section of your hair and use SG hairspray to spray only on that section you're working with. This will helps the hair stay in one place. Then make a circle loop like pictured.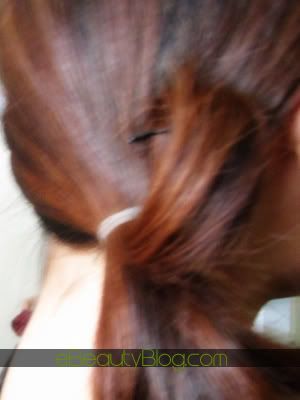 5. Use a bobby pin to secure it. *Trick: use two bobby pins and criss cross or make an "X" with it...this will help the hair stays intact.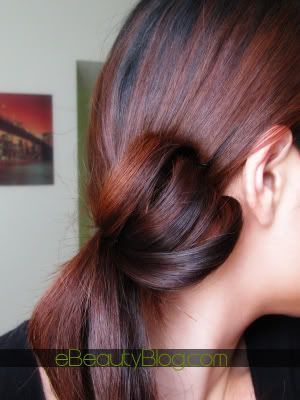 6. Continue taking small section at a time and repeat step 4-5. After you're done, use hairspray to spray around the bun to help it stays in place. Your final look should be similar to this: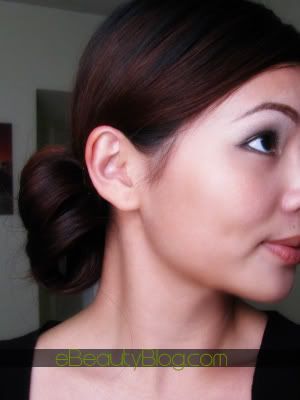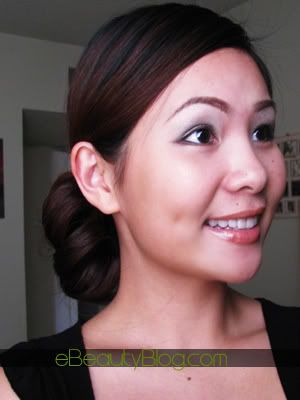 Backside view


There you have it, a very cute and elegant hairstyle in just minutes. Have fun and good luck! CLICK HERE to check out my other HAIR TUTORIALS