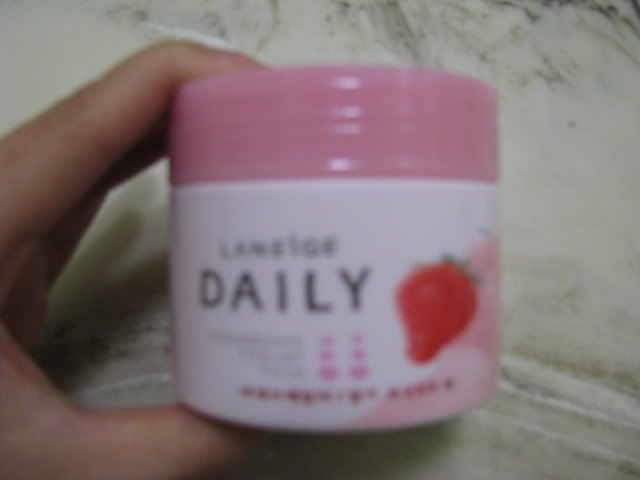 "This is what we call a 1-minute miracle! Regular facial massage can improve blood circulation and prevent discoloration. The latest Laneige bestseller looks, smells and feels good enough to eat! Your skin will look and feel much smoother, hydrated and yet not oily after just 2 minutes."

I love this product!!! I used to do facial at least once a month before I was too wrapped up with school and work. So now instead of having facial done, I use Laneige Strawberry Yogurt to apply on my face once a week. Based on the description found on Joseibi, which is the website where I bought it; this product contains: Vitamins B1, B2, B6, B12, protein, calcium and yeast, which nourishes and repairs skin, giving it elasticity. It can also reduce pore size, improve overall skin surface and give it a healthy glow.

I didn't notice any changes in the pore size, although it does brings a healthy glow to my face and leaves it so fresh and smooth. Unlike many facial scrub that has coarse paste, which when scrub too hard can easily bruise your skin. This one is very soft and all you need is to leave it on your face for 10-15 minutes and rinse. And the smell is a plus+++...I love the smell on my face afterward too =))

Warning: if you have dry skin, I do not recommend this. My skin was so dry during the cold weather and using this made it worst. I'm only using this during the summer when my skin is not as dry.